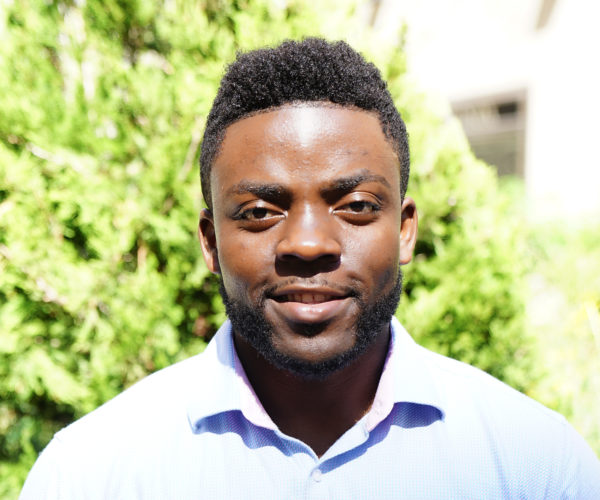 Germain Ngaba
Program Coordinator
As Senior Associate, Germain works with the Sponsored Projects and Funds team by supporting assigned sponsored projects, and is responsible for assisting the other SP&F team members with project management, contracts, payments, and grants management. He collaborates with our internal partners (HR, Finance, and Operations) for projects, and provides administrative support to the team, as assigned. Germain reports directly to Cordell Brown, Director of Sponsored Projects and Funds.
Prior to joining RPA, Germain interned as a Human Resources Assistant at the College of Mount Saint Vincent, and was an Administrative Assistant at Sudler and Hennessy, an advertising, marketing & communications firm in the healthcare industry. Germain worked with RPA in a temporary capacity from February until officially joined the Sponsored Projects & Funds team in August 2019. During his time as a temp at RPA, he gained familiarity with the nonprofit sector, specifically fiscal sponsorship and grantmaking.
He has a Bachelor of Science in Business Administration with a minor in Healthcare, from the College of Mount Saint Vincent.  His outside interests include competitive sports and music production.