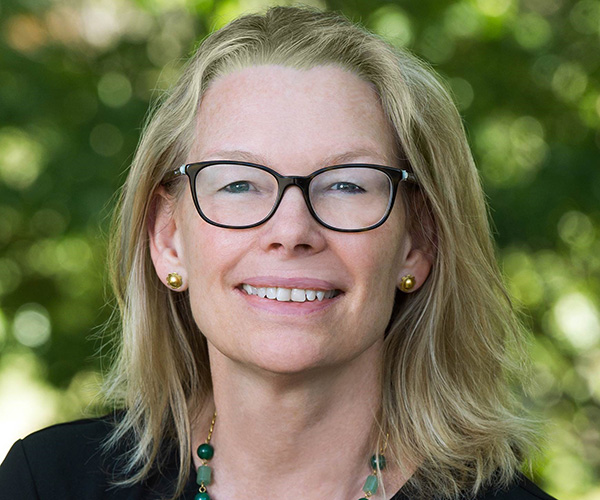 Heather Grady
Vice President
Heather is a Vice President in Rockefeller Philanthropy Advisors' San Francisco office and leads the organization's strategy and program development in global philanthropy, including collaboratives, global programs, research, and publications. She drives thought leadership through efforts like the SDG Philanthropy Platform, a collaboration to encourage philanthropy to engage more meaningfully in the Sustainable Development Goals/Agenda 2030, and the Scalable Solutions initiative, which aims to fuel the placement of longer-term, responsive and adaptive resources to fund and accelerate scalable solutions that target systemic changes focused on pressing global issues. Heather also serves as an Adjunct Professor for the Executive Management Program at the China Global Philanthropy Institute. She is a frequent speaker at conferences and has authored numerous publications.
Heather's philanthropic advising has been shaped in part by two decades living and working in countries in Asia, Africa and the Middle East, managing development and humanitarian programs focused on a range of themes including education, livelihoods, health, agriculture and microfinance. Heather was previously a Vice President for Foundation Initiatives at The Rockefeller Foundation where she oversaw an annual grantmaking budget averaging $65 million. Prior to that, she served as the Managing Director of Realizing Rights: The Ethical Globalization Initiative, a decade-long partnership between Columbia University, The Aspen Institute, and the International Council on Human Rights Policy founded by former Irish President Mary Robinson. During this period she also served as an Adjunct Professor at Columbia University's School of International and Public Affairs.
Heather has a master's degree in public administration from the Kennedy School at Harvard and a B.A. from Smith College. She is conversant in Chinese and Vietnamese. She serves on a number of Boards and Advisory Groups including The B Team, the Business and Human Rights Resource Center, the Wildlife Justice Commission, the Dropbox Foundation and the ethical fashion company Piece&Co, and has been a member of the WEF Global Future Councils. Heather has lived in 8 very different countries on 4 continents, and appreciates the unique wisdom and expressions of generosity she has found in each of their cultures.