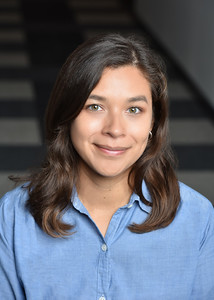 Roxana Rodriguez
Advisor
As an Advisor with the San Francisco Advisory Team, Roxana guides clients in their journey towards effective and thoughtful philanthropy.  She works with individuals and families to determine priorities for giving, develop and implement philanthropic strategies, and curate evaluations. She has worked on projects that focus on food justice, collaborative impact, mental health, food insecurity, public health, gender and sexuality, LGBTQ+ communities, civil rights, and socioeconomic justice.
Roxana has a history of experience in evaluation research, nonprofit grantmaking, and project management for a variety of health justice projects nationally. Prior to joining Rockefeller Philanthropy Advisors, she conducted research on best practices to launch novel plans for grantmaking strategies at an Oakland-based mental health foundation.
Roxana has also received training from the American Evaluation Association on Culturally Responsive and Equitable Evaluation (CREE) and successfully guided organizational implementation of CREE. Her research is published by the Berkeley Public Policy Journal and Michigan State University. She holds a Master of Public Health from the University of California, Berkeley School of Public Health and a B.A. in both Biology and Women's Gender and Sexuality Studies from Williams College. During her free time she nourishes her spirit by taking care of plants, cooking, and hiking.