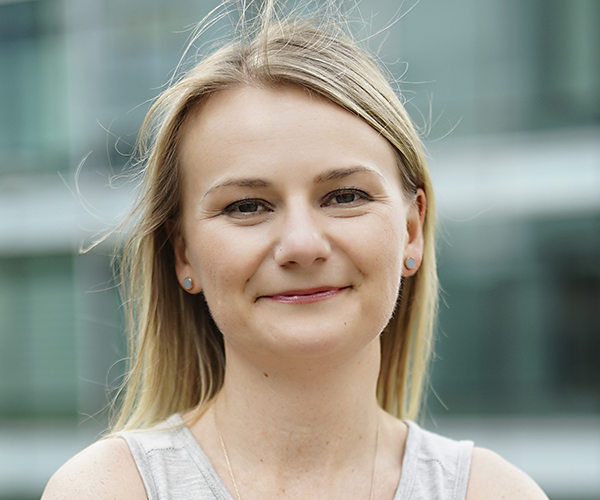 Sarah Aasbo
Director, Financial Inclusion
Sarah joined the New York office in 2017. She is the director for several financial inclusion initiatives in East and West Africa that focus on the digitization and delivery of payments, particularly G2P and P2P payments. She also provides strategic and operational guidance to domestic sponsored projects focused on issues ranging from education to the protection of indigenous cultures. Sarah has functional expertise in project management as well as subject matter expertise in digital financial inclusion, tech innovation, and international development.
Prior to joining the Sponsored Projects and Funds team, she managed operations and partnerships for a tech startup focused on improving regulatory compliance in the financial services industry. She also worked for an international economic development organization providing project and grant management support to US Government grants. Her work has taken her overseas, most frequently to the former Soviet Union where she consulted on venture capital and microfinance in Central Asia.
She graduated from Wellesley College with a B.A. in Russian Studies and received a Masters of International Affairs from the School for International and Public Affairs at Columbia University. When she isn't dreaming up her next baking project she enjoys coaching for Girls on the Run, an organization that teaches elementary age girls social and emotional skills through running.