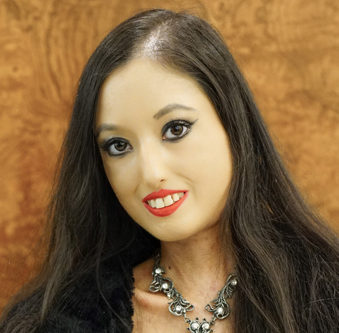 Shirley Alvarez
Accounts Payable Specialist
Shirley joined the Finance and Accounting team in January 2018 as a Finance Assistant. Shirley loves executing her role in an effective manner to support the smooth operation of the accounts payable process. She reviews and approves incoming invoices, and handles and updates data in the financial system.
Previously, Shirley worked as a full charge bookkeeper and program director for a Non-profit organization called Dorian Artists Corp, which focuses on public appreciation for historical, contemporary and progressive music and performance art. She played a crucial role in handling the Accounts Payable and Receivables department, implementation of fundraising initiatives, donor management, program measurement, on site concert production and artist outreach. Shirley also worked as an Accounts Payable Associate for One Peloton.
Shirley graduated from Berkeley College in 2014 with her Bachelor of Science in Business Administration in Accounting. She also became a member of the National Honor Society, recognized by the Financial Management Association International. In her spare time, Shirley loves discovering music and attending concerts, learning about art and natural sciences, seeking volunteering opportunities, playing drums, raising funds for the Scleroderma foundation and designing her clothes and accessories.